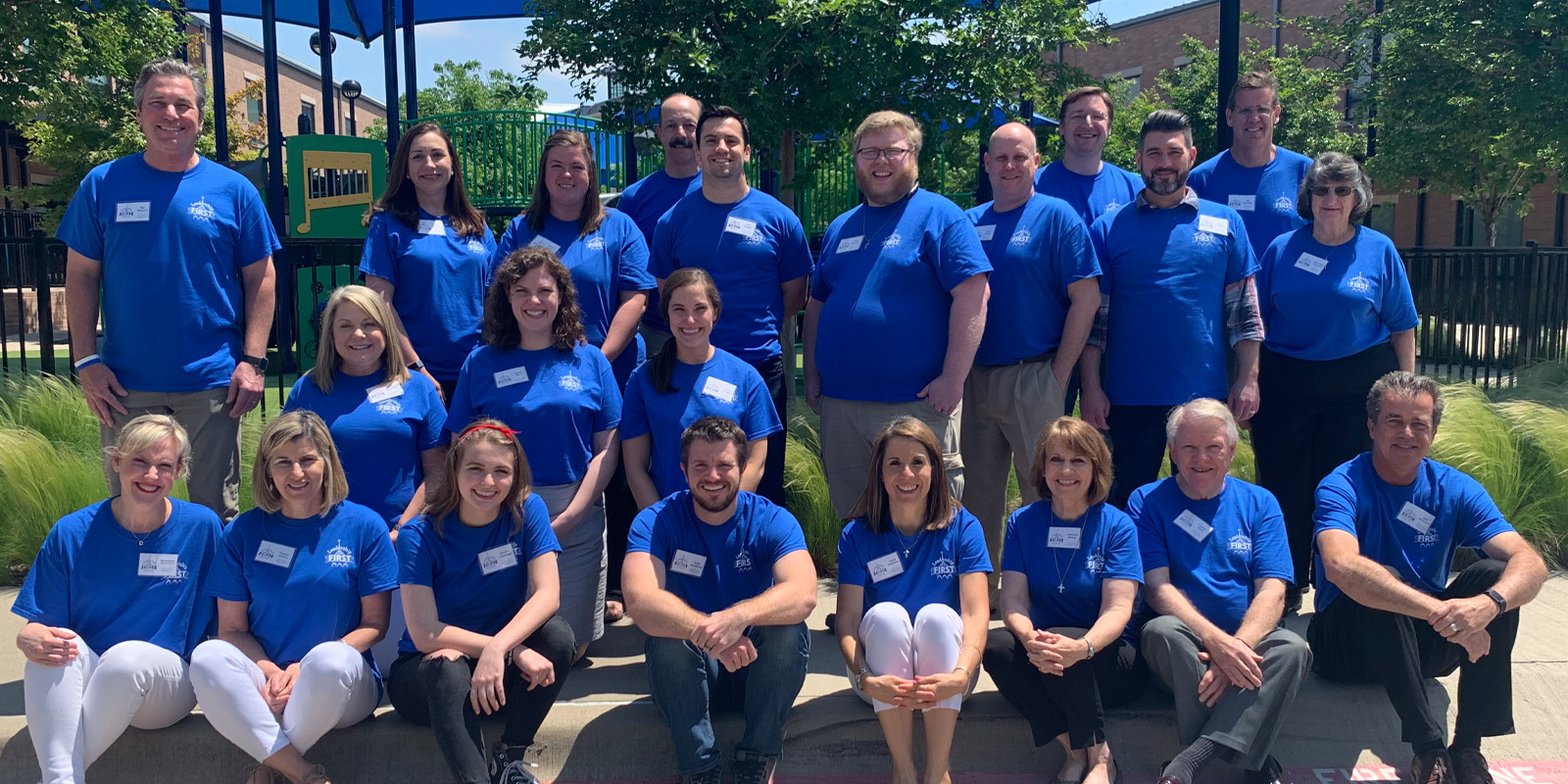 Then Jesus said ... "If you continue in my word, you are truly my disciples; and you will know the truth, and the truth will make you free." - John 8:31-32
Looking for other discipleship options? Check out our Learning Communities on a variety of topics, formats, and schedules.
Small Groups
Join us for a six-week challenge in discipleship, as you grow into a deeper relationship with God and explore ways to put faith into practice in your everyday life.
Being and staying Christian in our daily lives is difficult in a world that constantly fights for our attention and seeks to divide rather than unify. Our faith calls us to love God with all our heart, soul, mind, and strength and to love our neighbors as ourselves (Mark 12:30), but our souls require a safe place to practically wrestle with the joys and struggles of our commitment to Christ.
Small Groups are groups of up to 7 people who seek both to grow into a deeper relationship with God and discern ways to put their faith into practice in their everyday lives through authentic relationships with one another. Whether you are new to the Christian faith, have been a life-long Christian, or are somewhere in between, you are welcome!
Groups will be assigned based on participants' availability and with the goal that each group is intentionally diverse with regard to demographics and individual faith journeys. At the end of the 6-week session, groups and their members have the option to continue together, join new groups, or take a break.
Upcoming 2021 Sessions
Summer - Registration June: 6-22. Orientation: June 27.
Fall - Registration: Aug 1-24. Orientation: Aug 29.
For more information about Small Groups, contact Shandon Klein at 972.996.0152 or sklein@fumcr.com.
---
Faith Formation This Week