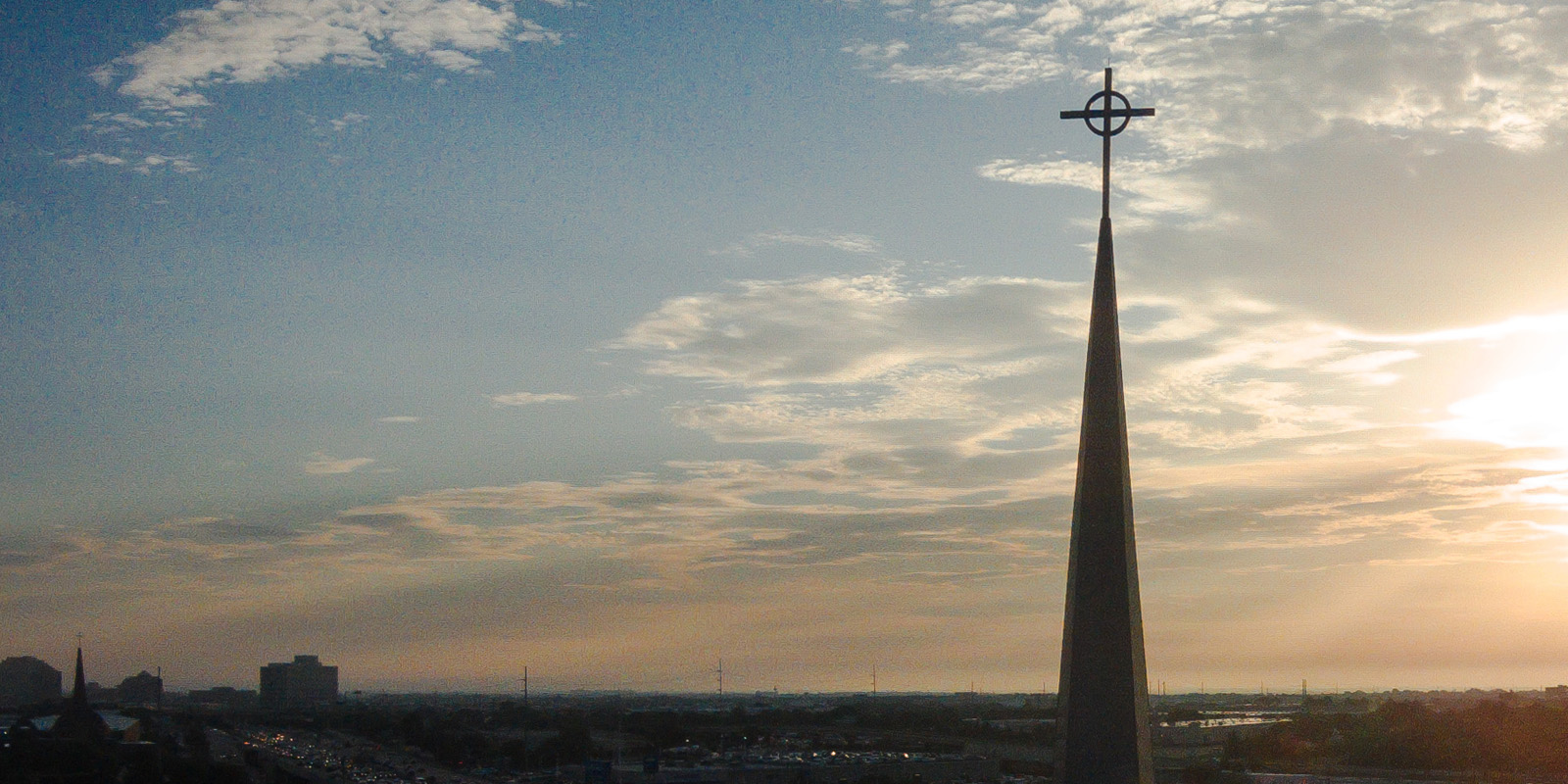 Our History
The story of First United Methodist Church Richardson began in "borrowed space" in 1886. With 15 charter members and a pastor, the foundation was started for a church that now serves over 6,000 members. It is a church that has a history of vision and service. The church has stood in 4 different locations and buildings. "The history of this church," says Dr. Oliphint, senior pastor, "reflects the faith, optimism and determination of its congregation over the years and serves as an important reminder that to endure, a church must be much more than just a building."
Hover over the photos below for more insights into our vision, mission and purpose.
Opening the Doors
In addition to pledges and gifts to building campaigns, the Opening the Doors campaign provides opportunities for additional giving, often in honor or memory of loved ones. View/Download the 2017 Commemorative Book
FUMCR Archives
The FUMCR Archives is long-time endeavor of the church to maintain and protect its records. It was begun in 1976 in anticipation of the church's 90th anniversary by church archivist Frances Long. Avid historians are welcome to assist with archive maintenance, on-going documentation and organization. Please contact Frances Long - efrances3@verizon.net, 972.423.5127.
The church's records are located in:
• North Texas Conference Archives, Bridwell Library, SMU (years 1886-1898)
• FUMCR Room 206, open on Tuesdays from 9 am - 12 noon and by appointment with , 972.423.5127
Some of the holdings include:
• Complete membership records since 1886;
• Records of baptisms, weddings and deaths;
• Holdings and information on ministers since the founding pastor Thomas J. Milam in 1886;
• Sermon tapes, bulletins, church newspapers from as far back as the 1950s;
• Records of Wesleyan Service Guild/WSCS/United Methodist Women;
• Records of Sunday school classes over the life of the congregation;
• Records of youth groups: Epworth League/MYF/UMYF;
• Pictures of events that have taken place over the last 40+ years; and
• Recorded oral histories and recollections of the life and times of the church.