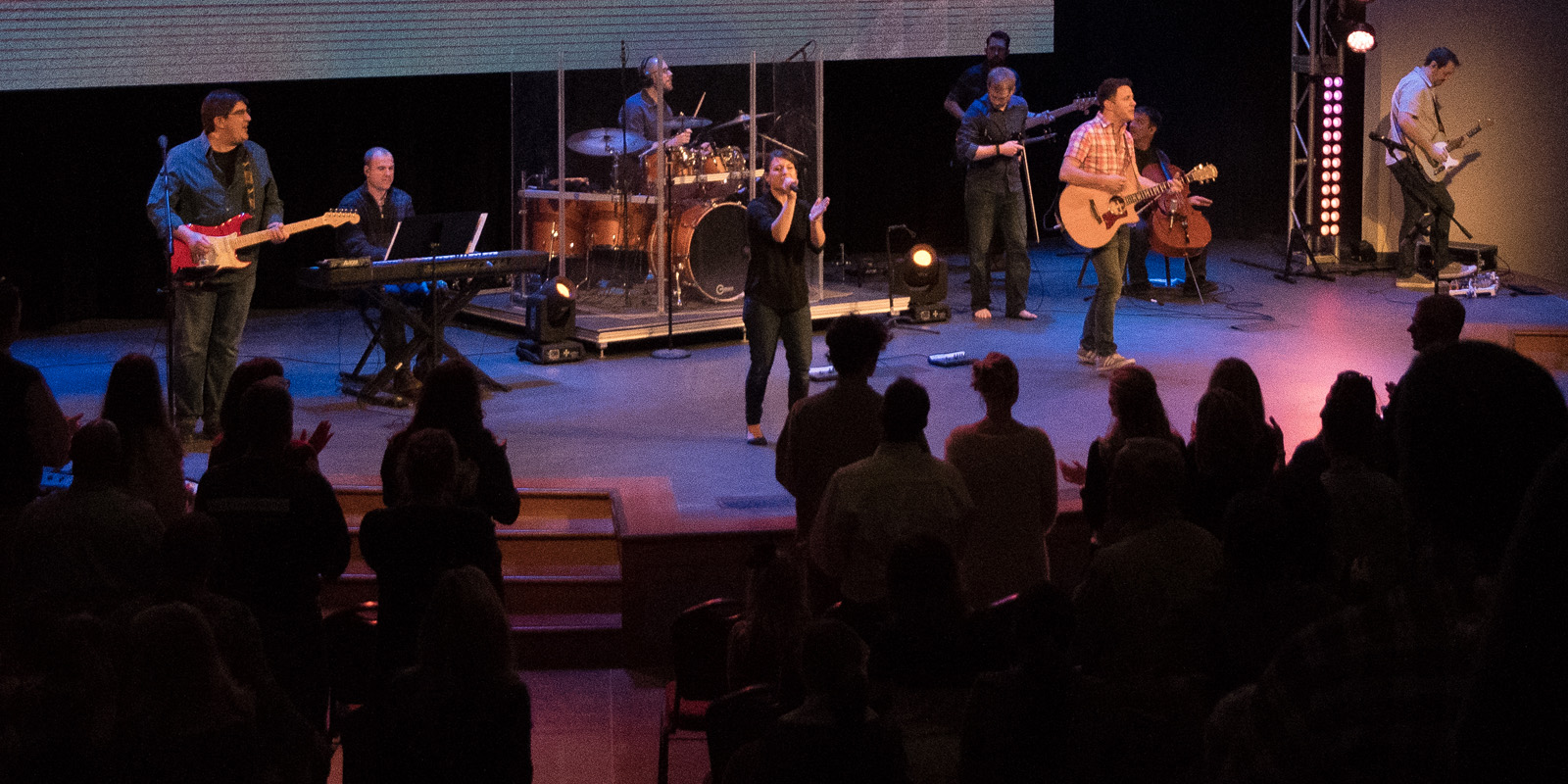 Modern Worship
11 am • Worship & Arts Center
Our modern service has two primary goals for each person who joins us in worship: warmth and goosebumps.
We believe that every person on the face of this planet was created by God, in God's image. Due to that fact, we do everything we can to ensure that you experience the warmth of God's love every Sunday morning. When we offer communion on the first Sunday of every month, for example, we invite all people to participate, whether it's your first time in church or your millionth time. We want you to know that you are a person of sacred worth, and we strive to create a welcoming atmosphere of warmth and hospitality.
We believe that a Sunday morning worship service should be transformative. We pray that each person who joins us in worship has a goosebump moment when they experience the living God. This might come through a simple conversation; it might come through the music; it might come through the sermon; or through any of a variety of other elements. However that goosebump moment occurs, we strive to create a transformative worship experience that leaves you different afterward than you were when you walked in.
Sermons from the Current Series
:
Worship Series
Sept 10-24 • So Help Me God
What does it mean when we commit ourselves through our words? At our baptism, when we become members of a church, and in words we say to friends and family, we commit ourselves to lives that reflect the love of God. How often do we think about those words we have given to others? Throughout this series we will remind ourselves of commitments we have made, commitments we want to make, and consider what those look like when we live them out every day.
Simply Sermons


Weekly sermons are available via Libsyn and on Apple, Spotify, and Audible.

For your Comfort
• CHILDREN of all ages are always welcome in worship! Alternatively, nursery care and Sunday school are available at 11 am for children 6 weeks old - kindergarten.
• WHEELCHAIRS are accommodated in the front row of the stadium seats and at various ends of floor seats.
• ASSISTED LISTENING DEVICES are available at the Welcome Desk to anyone with difficulty hearing.
• REGISTER WORSHIP ATTENDANCE