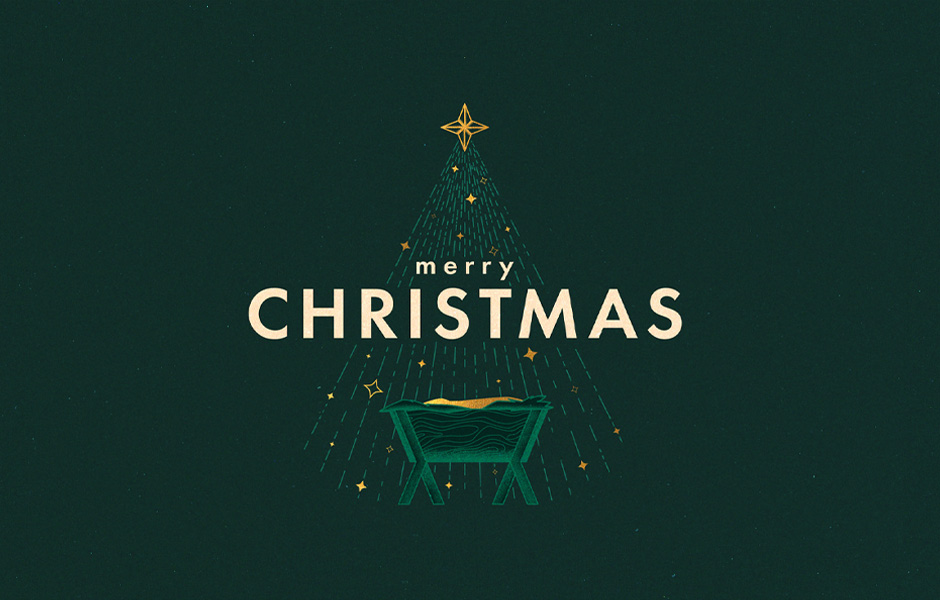 The Christmas Story
Young children never tire of hearing classic stories, over and over again. At Christmas, we're invited to let our child-like wonder live again as we hear the same story we've heard so many times before: Jesus Christ will be born, wrapped in swaddling clothes, and lain in a manger. The themes of Advent will be highlighted through the experiences of those who lived it: Isaish's Hope, the Shepherd's Peace, Mary's Joy, and Joseph's Love. As we return to the Christmas story, we are reminded of the miracle we receive each year in the arrival of Christ.
We invite you to scroll through the special opportunities below, and choose some that will help you experience the season and make special memories this Christmas.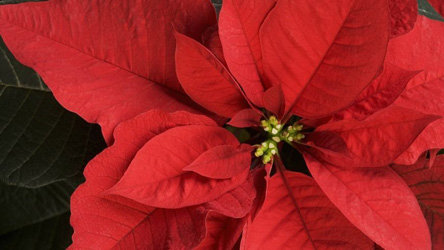 Christmas Poinsettias
Honor or remember loved ones while helping to decorate for Christmas with a donation that will go toward beautiful poinsettias.
Donations can be made through December 11 in $15 increments ONLINE HERE or by using an envelope in the pew/seat back.
A list of honorees and donors will be available during Christmas Eve services.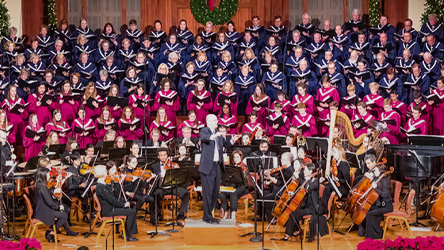 Christmas Concert
Sat, Dec 3, 8 pm, Eisemann Center
'Tis the season! Celebrate the most wonderful time of the year with the jubilant sounds of the Richadrson Symphony Orchestra and our very own Chancel Choir as they bring this beloved holiday tradition to the Eisemann Center. Ring in the holidays with timeless carols and cherished melodies that call to mind reindeer, snowmen, angels, and a babe lying in a manger.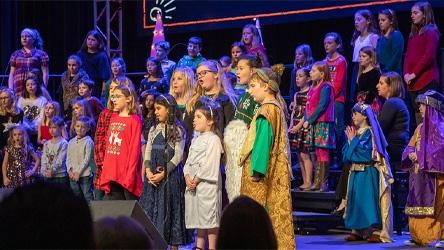 Children's Choir Christmas Musical
Sun, Dec 4, 3 pm, Sanctuary
Come and enjoy our children's choir's presentation of Some Children See Him with songs about the birth of Christ and of the Christmas season.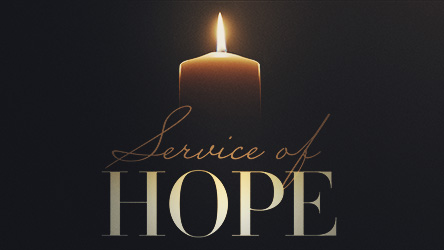 Service of Hope
Sun, Dec 112, 5 pm, Sanctuary & Livestream
In this season of expectation, decorations, and parties, the sense of loss can be profound. We look to God for light and comfort, for the Spirit's presence even in our empty places, and for hope.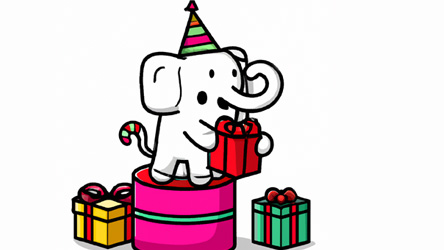 Youth Christmas Party
Sun, Dec 11, 5:15-7 pm, Coleman Family Hall
All youth are invited for a white elephant gift exchange and dinner.
Sponsored by The Journey Youth Choir and Youth Ministry.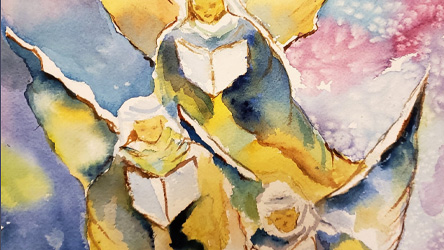 Christmas with the Richardson Community Chorale
Thur, Dec 15, 7-8 pm, Sanctuary
FUMCR is pleased to host the Richardson Community Chorale's 5th annual Christmas with the RCC Concert. Many fvorite holiday songs along with four premiers f new Christmas pieces will be featured in this free, family-friendly concert. All are welcome!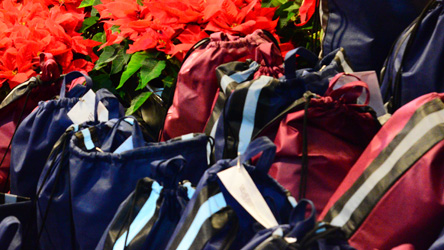 Help Fill Totebags
Sun, Dec 18, 8:30 am - 12:00 pm, Coleman Family Hall
New twist on an old tradition! We are blessed to prepare bags each Advent season as part of our ministry to those facing homelessness. Our congregation members generously donated funds throughout October allowing us to purchase items in bulk for 1000 bags and customize them to the needs of recipient organizations.
Children, youth, and adults are invited to join us as we prepare the bags to be delivered to local shelters the week before Christmas.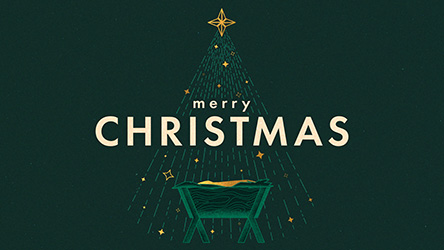 Christmas Eve Worship
Modern Worship
1 & 5 pm - Worship & Arts Center
Christmas Pageant
Traditional Worship
6pm*, 8pm, 10 pm - Sanctuary
Communion will be offered in the 10 pm service.
Childcare will be available for 1, 4, 5, and 6 pm services for children 3 and younger.
*Livestream available 4pm & 6pm: fumcr.com/live
Online Worship
Advent Offering
Our special Advent offering will be given to these dynamic organizations who are working passionately every day to make a positive impact in the lives of individuals and families.
Methodist Children's Home
Founded in 1890, Methodist Children's Home serves children and youth through residential programs on the Waco campus and MCH Boys Ranch, transition services, foster care, and a variety of community based programs throughout Texas and New Mexico. Learn More about MCH
Network of Community Ministries
Founded in 1985, Network of Community Ministries began during an economic downturn when several churches and community organizations came together to form an alliance to assist families in need. Network strives to live out its mission to care, coach, and empower our neighbors as they seek an improved quality of life. Learn more about Network.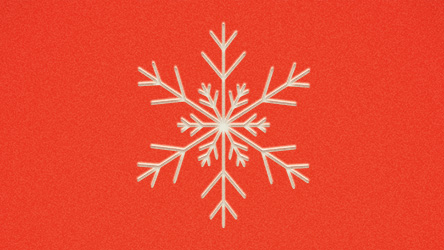 Dec 25 & Jan 1 Worship
Our worship schedule is a little bit different on December 25 and January 1. We hope you'll join us!
Dec 25
11 am - Worship in the Sanctuary & livestream (fumcr.com/live)
No Sunday school, no childcare.
Jan 1
9:45 am - Traditional Worship in the Sanctuary
11 am - Modern Worship in the Worship & Arts Center
9:45 am, 11 am, on demand - Online Worship (fumcr.com/online or YouTube)
No Sunday school. Childcare for ages 3 and younger.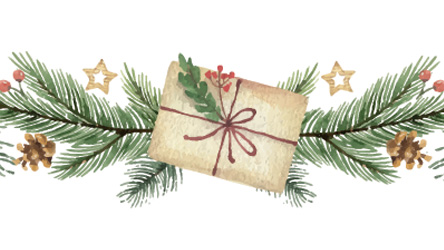 International Christmas Market Shares Available
Shares are available at the Market and ONLINE HERE through December 31. Custom printed cards for honorees are available in time for Christmas if requested by December 15.
CHOOSE ONE OR MORE OF THESE RECIPIENTS:
• Agape Resource and Assistance Center in Plano, TX, helps women, mothers, and their children facing situational homelessness. Through counseling, classes, and mentoring, they gain skills, strength, and stability for self-sufficiency.
• Ark House provides low-cost, fully furnished apartments to persons and their caregivers who come to Dallas area hospitals for long term medical care.
• Clean Water / UMCOR WASH (Water, Hygiene, and Sanitation) provides safe water sources, sanitation facilities, and showers in developing countries where health problems caused by lack of clean water and sanitation affect one in two people.
• Healthy Women Healthy Liberia! offers medical and dental exams, over-night stays, pharmacy, labs and imaging, and education.
• Heifer Project International provides livestock and training that transforms the lives of 23 million hungry and impoverished men, women, and children.
• H.E.R.O.E.S. programs provide therapy, recreation, social development, and vocational training for children and young adults with special needs.
• Jerri Savuto Girls Rescue Center in Kenya helps build a home for girls escaping forced marriages and FGM in the Pokot region of western Kenya. Named for Jerri Savuto, a missionary who served in Kenya and was a champion for women, children, and youth everywhere.
• Kafodzidzi School serves 650 students in Ghana. Shares will support ongoing projects and needs of the school.
• Panama Medical shares will provide supplies, medicines, and vitamins to be distributed during FUMCR medical mission trips.
• Richardson Area Interfaith Habitat provides quality housing for stable, low income families.
• Solar Oven Partners focuses on cooking up the conditions for well-being in the Dominican Republic, Sierra Leone, and the northwestern lands of the Navajo Nation.
• Stovebuilders of Guatemala construct safe, externally vented, concrete block stoves for indigenous women.
• Youth Mission Trips serve others across the U.S. through home & community improvement projects.