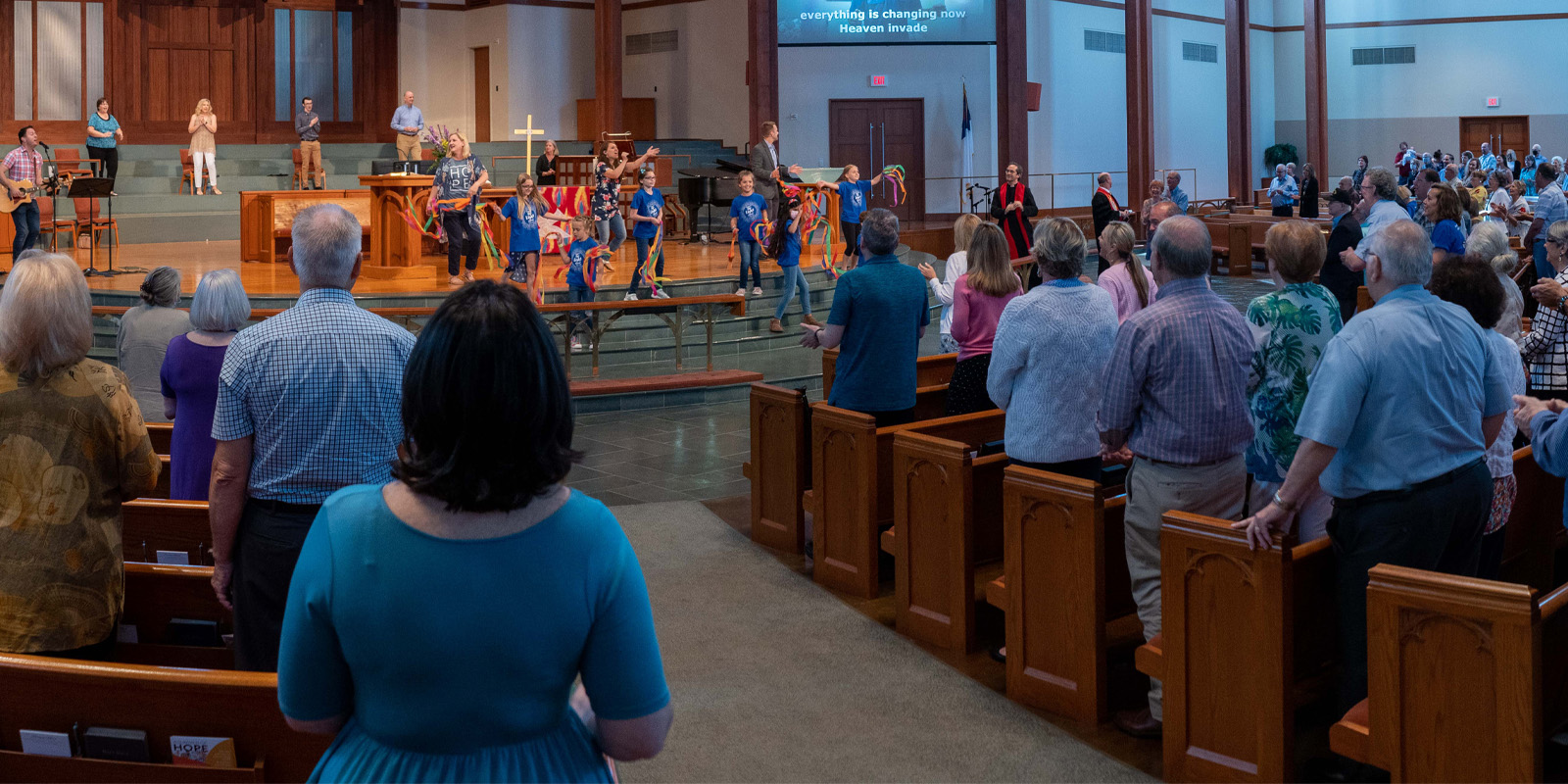 For from God and through God and for God are all things. To God be the glory forever! Amen. - Romans 11:36
Daybreak
Sundays, 8 am, West Lawn - Last Daybreak service on August 1
Everyone invited to wear your favorite jersey or uniform!
Bring your lawn chair or blanket and join us on the lawn for an outdoor, 30-minute service of word and song. Communion will be served on the first Sunday of each month. Elements will be in individual, pre-packaged containers.
Check In Give Online Request Prayer
Opening Song
Breathe on Us
by Kari Jobe
There is a shaking
Let hearts awaken
Our God is moving
Forever changing us
There is a trembling
There is revival
The sound of worship
So great and glorious
Holy Spirit, hear us now
Breathe on us
Holy fire, fall
Come and fill this place with your presence
Like a rushing wind
Send your spirit here
Breath of heaven, breathe on us
Breath of heaven, breathe on us
There is a shaking
Let hearts awaken
Our God is moving
Forever changing us
There is a trembling
There is revival
The sound of worship
So great and glorious
Holy Spirit, hear us now
Lift up your hands and shout
The Lord is with us now
Lift up your voice and sing
He is holy
Come breathe on us
Come breathe on us
Come breathe on us
Closing Song
We Look to the Son by Hillsong
Oh! We look to the Son
Set our eyes on our Saviour
See the image of love
Sing his praises forever
Oh! We look to the Son
Oh! We look to the Son
Salvation
Tearing through the dead of night
See the kingdom burst into colour
At the speed of light
Freedom
Shaking up the atmosphere
As the shadows fade into nothing
As the day appears
Beyond the skies above
Love reaching out for us
The Everlasting One
Jesus our God
Oh! We look to the Son
Set our eyes on our Saviour
See the image of love
Sing his praises forever
Oh! We look to the Son
Creation
Waking up to kingdom come
See the hope of heaven
Shining like the rising sun
Now forever
Lifted up from death to life
There's no fear in love
And no darkness in his endless light
Beyond the skies above
Love reaching out for us
The Everlasting One
Jesus our God
Oh! We look to the Son
Set our eyes on our Saviour
See the image of love
Sing his praises forever
Oh! We look to the Son
Oh! We look to the Son