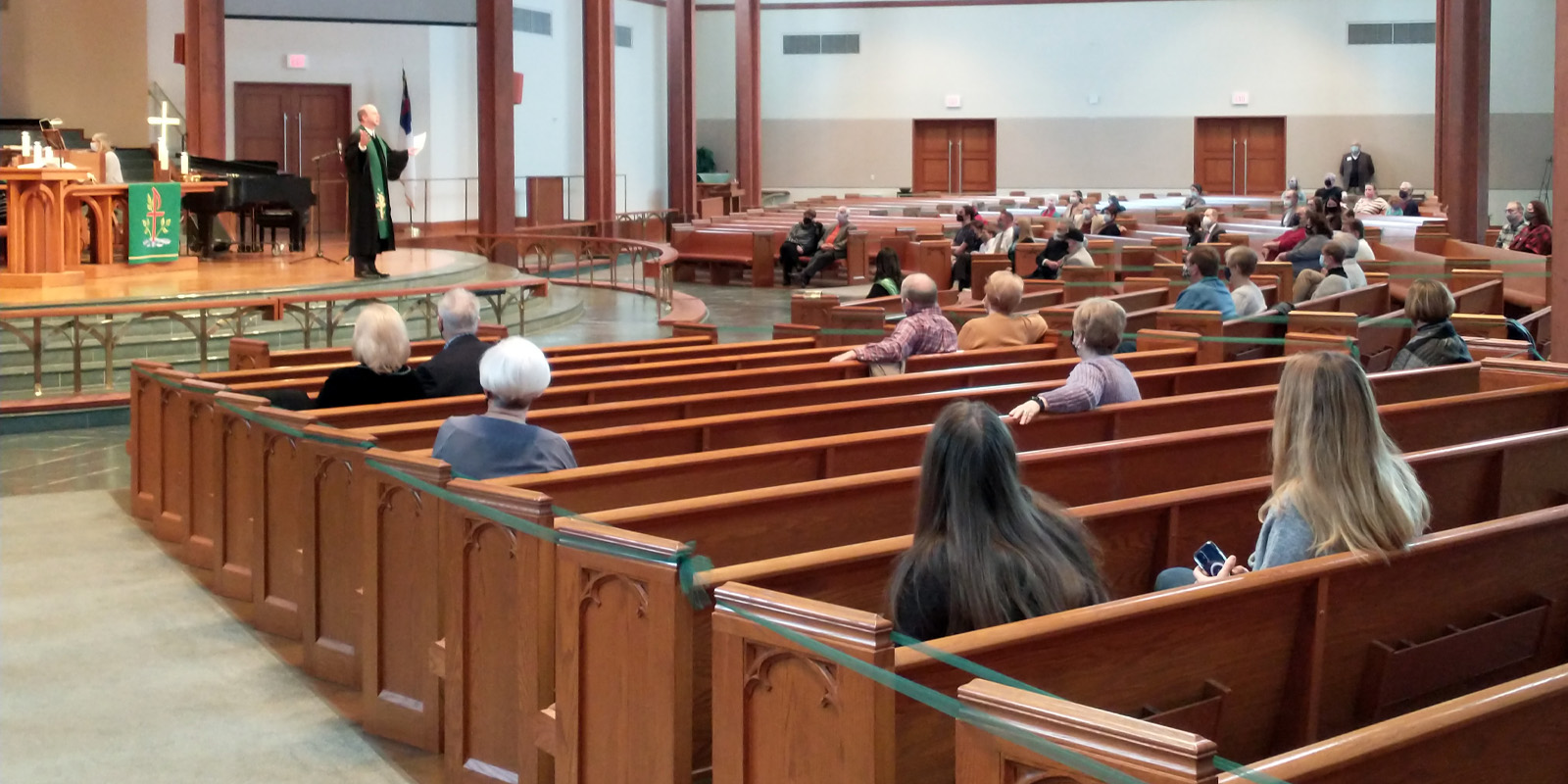 Sundays • 9:45 & 11 am
Our in-person services combine elements of traditional and modern worship. Children are always welcome.
In light of the current pandemic situation:
• Our Sunday staff members are continuing to wear masks out of an abundance of caution for any high-risk worshipers we may come in contact with.
• We aren't taking reservations for worship, but we are utilizing electronic attendance registration on iPads or on your personal device (via the FUMCR app or fumcr.com/CheckIn).
• We urge worshipers to follow current CDC recommendations. Masks are optional.
• The center section is fully open. The side sections are marked to allow for physical distancing. You're invited to sit wherever you're comfortable.
• All are invited to sing.
Sermon Series
June 6 - July 18 : Bingeing the Psalms
This summer, instead of binge-watching your favorite shows on a streaming service, we invite you to join us in the challenge to binge-read the Psalms. With 150 "episodes" (chapters) available, ranging in content from drama to reality to music to documentary, don't be surprised if you find yourself thinking, "I can't wait to see what happens next!" This church-wide challenge will include two guest lectures and study guides for binge-reading and sharing with others. fumcr.com/Psalms
Special Accommodations
• WHEELCHAIRS are accommodated beside the narrower front row pews.
• ASSISTED LISTENING DEVICES are available to anyone with difficulty hearing.
---
Noon Communion
Sundays in the Chapel
A short time of prayer and communion led by a pastor.